Overview
Like many others, you may be at a point in your life where you start to ask the question: why am I here? What is my purpose? But how do you find your passion and life's purpose? Maybe this is something that you've always pondered and couldn't find the answer. Or perhaps you're just at the point in your life where you're looking for more. Don't worry; you're not alone. That was me not too long ago.
Quick Story
I remember sitting on my couch one day and thinking there has to be more to life than this. I was making over six figures, working at a Fortune 500 company, had supportive friends & family, and pretty much everything that I needed, and I still felt like something was missing. It felt like something was beckoning me to go deeper. For a while, I noticed that the passion that I once felt for life was slowly dying. Every day felt like a repeat of the previous day. So I decided to try something different. To do something that would set me on fire again, something that could make a difference in people's lives, something that would make me look forward to each new day.
But like most of us, I didn't know where to start when it came to finding my life's purpose. So I started reading every book I could find and watching every youtube video related to purpose to figure this thing out. I was determined lol.
The problem, though, is that we often look outside ourselves to find the answer. We look to others for inspiration when the answers are within. To understand what your purpose is, you must first look within to discover who you are. I had to take a moment to pause, reconnect to my true self, and listen to my inner wisdom to discover my unique path.
In this article, we're going to explore just how to do that. We will cover five (5) ways to find your passion and life's purpose using the Japanese Ikigai model.
What is Ikigai?
Ikigai is a Japanese concept that means a 'reason for being,' having a direction or purpose in life. It is a lifestyle that strives to balance the spiritual with the practical. This balance is found at the intersection where your passions and talents converge with the things that the world needs and is willing to pay for.
Ikigai Model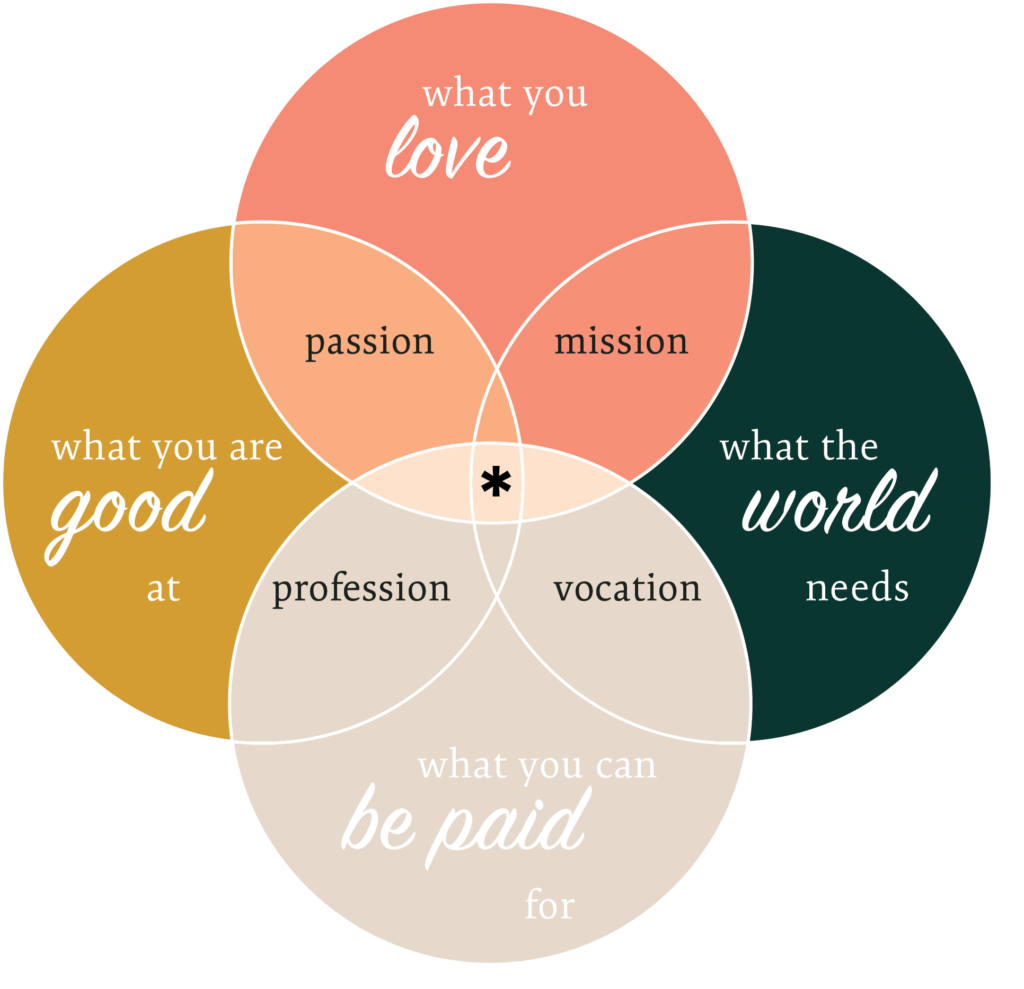 Ikigai is the convergence of these four primary elements:
What you love (your passion)
What the world needs (your mission)
What you are good at (your vocation)
What you can get paid for (your profession)
As we explore these four questions below, trust your intuition. Listen to your inner guidance system or inner wisdom that will direct you to the path you should take.
5 Ways to Find Your Passion & Life's Purpose: Ikigai
1. What Do You Love?
Identify your passions, your interests, your curiosities, and write them down. What sets your soul on fire? Things that spark something in you and get you excited. If money was not an issue, what would you be doing? If its something as simple as I love food, maybe you should look into culinary arts or becoming a food critic or starting a food blog. One of my favorite travel youtube channels to watch is about a guy who travels around the world to try different types of food. That's all he does, and he gets paid to do this. How cool is that?
Is there something that puts you in a flow state, where you lose track of time and can get lost in doing this thing?
Be Open to New Opportunities
If you're still unsure what you're passionate about, start experimenting, try new things, and step outside your comfort zone. Follow your curiosities and pay close attention to how you're feeling in the moment.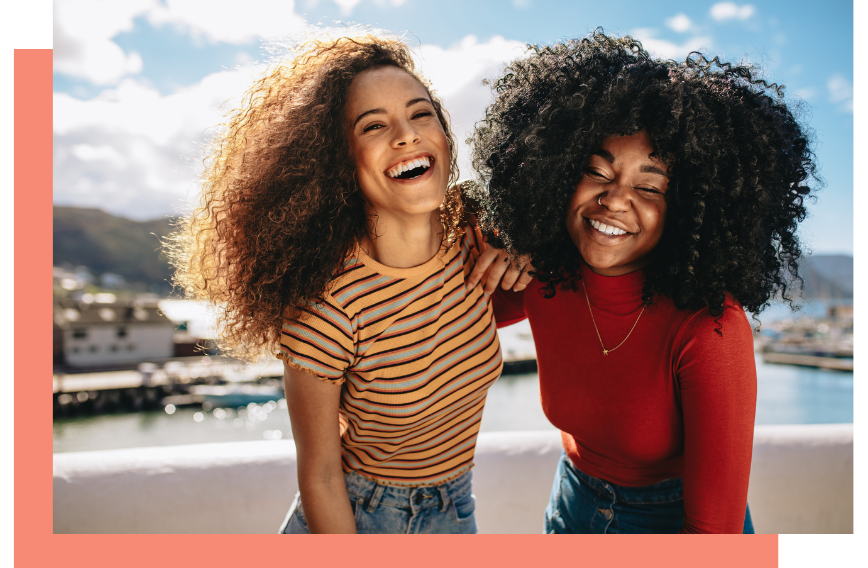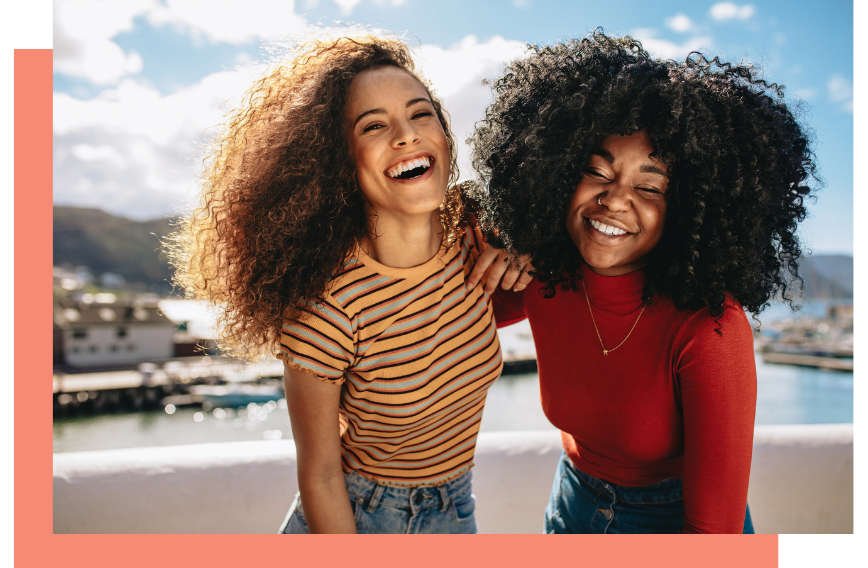 2. What Are You Good At?
What natural gifts, talents, and skills do you have? What comes easy to you? Think of what you do that takes no effort at all. What you're good at could be natural abilities that you were born with or skills that you've developed throughout your life.
3. What Does the World Need?
What can you contribute to make a difference in the world? Are there any social, environmental, or economic problems you want to help solve? Are there any issues in your community that pull on your heart the most? Think of ways you can help others. For example, I know the world needs equal opportunities for all, for people to be happier, feel more connected, a way to reduce or eliminate poverty, rethink how we do education, etc. There is a long list of things the world needs right now. How can you make a positive impact?
4. What Can You Be Paid For?
Identify trends or opportunities in the marketplace. In what direction is the world moving? For example, online learning is now a big thing, content marketing, remote work, social networking, digital products, global connection, etc.
As a side note, I want to say that sometimes you're meant to create something new, to be an inventor, to be the first person who ever did x, y, and z, so keep that in mind. You create your reality, so if you're grounded enough, you can create whatever it is you desire.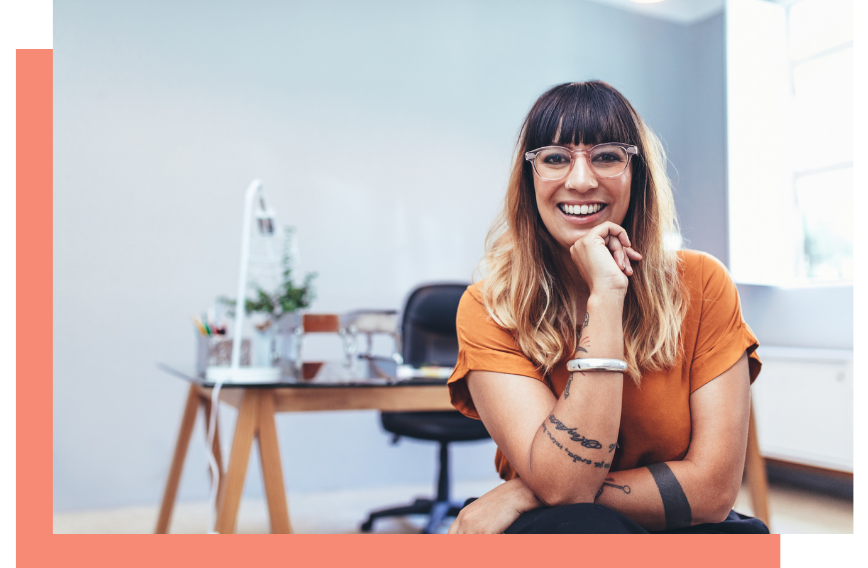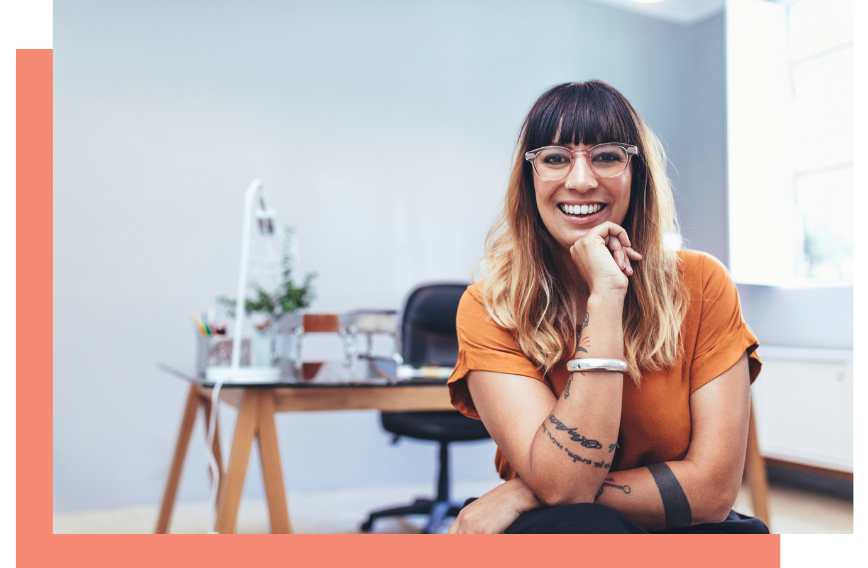 5. Find Your Sweet Spot, Your Ikigai
Look at the areas where steps 1 – 4 can overlap. Look at how you can bring them together. Finding that "sweet spot" will get you much close to what your purpose is. As a general rule of thumb, always go where your passion leads you. Think about what makes you come alive, and go do it.
Ready to Discover Your Purpose? Get Your Free Worksheet.
To help you work through this exercise, I've created a free worksheet that you can download to help you identify your unique contribution to the world.
In Closing
When it's all said and done, the purpose of life is to LIVE and to live totally. It's about the exploration of oneself, understanding all the dimensions of who you are. We are here to love, learn, grow, be free, enjoy life, and evolve.
Life is about aligning with who we truly are and sharing our authentic self with the world. Each one of us has a desire to express this in his or her way. This expression of who we are is what leads us to our purpose. The key is to find something we're passionate about, something that our soul connects with, and then pursue it. When you live your passion, you bring more joy, energy, and enthusiasm to your life. When you live your passion, your purpose will naturally unfold.
Were you able to find your sweet spot working through the exercise? Please drop me a note in the comments section below to let me know what you've discovered.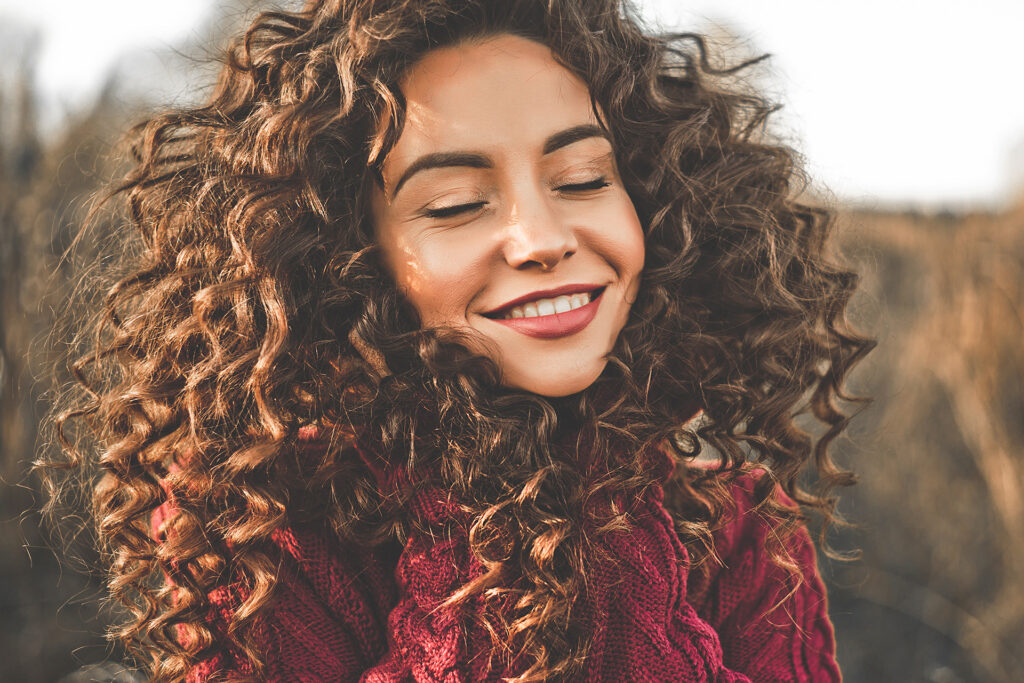 Want more inspirational content?
Subscribe to our newsletter to get exclusive tips, techniques and inspiration to help you live in purpose and in alignment with your true self.