What is SEO?
I am sure by now you've heard the term SEO thrown around a bit and may have wondered what is SEO. Well, if that's the case, you're in the right place. This article will give you a quick overview of SEO and why it is important. 
Search engine optimization, aka SEO, is the process of improving the visibility of a website on organic ('natural' or un-paid) search engine result pages (SERPs). This is accomplished through the implementation of search engine friendly website architecture, optimized internal navigation and link landscape, as well as optimization of the content (comprised, at a minimum, of readability & usability improvements and grammatical corrections).
Many marketing activities involve you reaching out to your customers. SEO gives you the power to reach people when they are actively searching online for information related to your products and services, Constant Contact – What is SEO?

Paid search results example – usually found at the top of search results with an "Ad" label.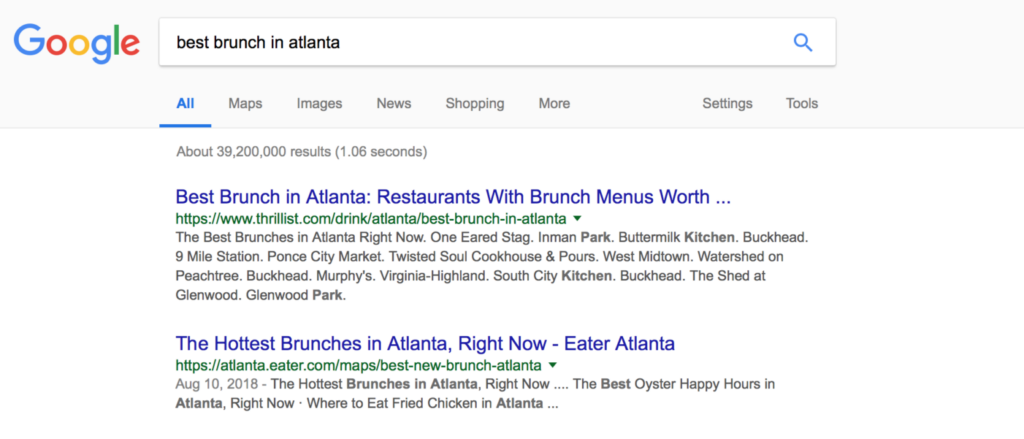 Organic search results example.
Why is SEO so Important?
According to Reliable Soft, SEO marketing is more important than ever in today's competitive market. Search engines serve millions of users per day, looking for answers to their questions or for solutions to their problems.
If you don't optimize your website for search engines, you risk losing potential customers to your competitors. Your competitor's website may appear higher in search engine results than yours. Simply put, SEO can put you ahead of the competition.
Think of how many times you turn to Google daily to find a product or service or just look up random information.
When someone searches for information related to your products and services, you want to show up. And ideally, you want to show up on the first page. Research shows that 60 percent of traffic from Google searches goes to websites that appear in the first three search results.
The best place to hide a dead body is page 2 of Google.

WP COOKHOUSE
How do search engines determine where your business ranks?
Search engines use algorithms to help provide people with relevant information. To make sure your website appears on page 1 rather than 27 on Google, you need to focus on building authority on key topics related to your business.
According to Constant Contact, your website's authority is determined through onsite and offsite factors.
Onsite Factors: search engines give higher rankings to websites that regularly publish fresh content on a specific topic. Each piece of content published should have valuable information and be optimized with a focus keyword. If you own a real estate agency, for example, publishing regular blog posts on home-buying tips would start establishing your online authority.
Offsite Factors: search engines like to see that websites other than your own are linking back to your web pages. When other websites link to your content or people share your content on social media, you have a better chance of being listed prominently in search results.
I hope this article helped you to get a better understanding of the concept of SEO.